Are you considering cybersecurity, especially penetration testing as a career option?
This training and coaching program is designed to bridge the gap between traditional infosec training and the real-world security requirements of corporate security environments, with a focus on application security.
Our goal at Exfil Security is to give candidates both personalized application security training and coaching from an information security professional in order to prepare them for real-world cybersecurity testing and/or placement in the field of application security.
Why a Career in Cybersecurity is the Next BIG Thing
Zero-percent unemployment rate
In 2016, the cybersecurity unemployment rate dropped to zero percent. Since then, it has remained there. The security talent gap is also increasing with it each year… so to say cybersecurity is in demand is an understatement.
Increasing job opportunities
Unfilled jobs for cybersecurity professionals will reach five million globally by the end of 2021. Being equipped in this line of work already positions you as a valuable asset on the open market.
Unlimited growth potential
Cybersecurity presents unlimited educational and career opportunities. Tech security is considered a dedicated discipline, but its branches demand numerous forms of skill sets and it's ever-evolving.
What you'll need to succeed as a Penetration Tester
You have acquired some basic programming knowledge

You have a passion for breaking things and making things 

You stay up to date on the latest security trends 

You have a basic understanding of networking

You get excited about uncovering interesting vulnerabilities
You love pushing technology boundaries

You have good communication skills and can stay focused on tasks

You enjoy explicitly explaining to customers exactly why their security "needs improvement"

You are able to listen patiently when customers have questions
A DAY IN THE LIFE OF A PENTESTER
5-6 Hours of Investigative Work

Manually hunting for vulnerabilities

1-2 Hour of Administrative Work

30 Minutes of Assessment

Reviewing security news to stay informed and involved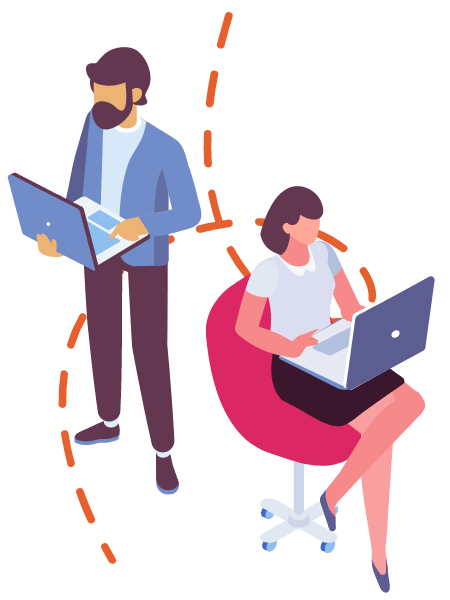 Interactive, Hands-On Training & Coaching
We make application software security training easy, relevant, and accessible.
Within 6 months, most of our students are completing this program.
Jumpstart your career in one of the fastest-growing tech markets

Work remotely and at your own pace using online tools and resources

Receive mentoring from experienced cybersecurity professionals

Gain practical infosec experience that can't be found in textbook knowledge 

Develop professional consulting skills that are required in today's workforce
How to stay current as a pentester
Presenting and writing papers
Become a Next Valuable Asset within the Tech Industry
Apply for the Exfil Application Security Training and Coaching Program
In order to be considered for the Exfil application security training and coaching program, candidates must first be approved via the eligibility application process.
This program is limited to 12 candidates per year.
Still not sure if a career in cyber security is for you?
Watch this video to get an in-depth look at Web App Penetration Testing.
Pentesting Certifications